Specialist lenders for large mortgages
Financial services and property finance for high-priced properties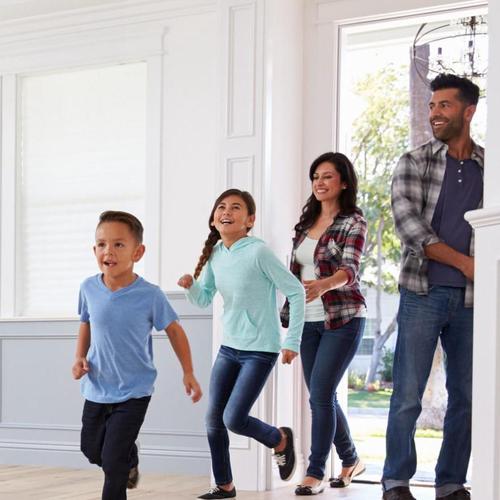 Large mortgage loans
Whether you're a first-time buyer looking for a great deal, or an experienced property investor seeking competitive rates, our team can help you find a large mortgage to suit your circumstances.
Lender criteria is often flexible for large mortgage loans, which are typically considered to be worth over £1million. However, that's not to say you won't face challenges at the application stage, this comes down to how underwriting works.
At the larger high street lenders and well-known banks, cases are no longer just manually underwritten, this is due to the sheer volume of applications they receive, it would be too expensive and time-intense to review each case by hand. Instead, they have initial checks carried out by algorithms, once a case jumps through all of the technical hoops, it'll finally reach a human's desk, where it is checked the old-fashioned way.
The two main problems that you'll find with large loan mortgages is they do not fit the standard customer profile; this can be made worse when you throw something such as complex income structures or a unique buying situation into the mix; your case can be thrown out before it even reaches anyone's desk.
The other issue is linked to timescales, if your case does reach an underwriter, providing documents and keeping on top of the lender is a full-time job in itself. It's not uncommon for you to upload a document, wait for ages for it to be assessed, and find out they still require further information. The reason? Large loans are risky for lenders, that's a lot of eggs in one basket, because of this they require extremely specific documents to approve your case and mitigate the risk.
Having a mortgage advisor guide you through every stage of the process is a massive benefit to high net worth individuals, who want to make sure they are not faced with any unexpected hurdles, as they prepare to finance the property of their dreams. Our expert knowledge and extensive market research will allow us to pinpoint your application to a specific lender, paired with our dedicated mortgage teams we are able to monitor and keep on top of your application, calling you with a weekly update and letting you know how everything is progressing.
CLS Money not only understands the large mortgage market, but we also have access to a wide network of private lenders. Unlike many of the high street names, these companies have the underwriting expertise to offer big mortgages to borrowers, without any unnecessary delays. When time is of the essence and exchange needs to happen quickly, this is an element of our service that proves to be invaluable to clients. We also know exactly how to present your case to these specialist lenders, to maximise your chances of being accepted for a large mortgage loan.
Explore all the property financing options that are available to you. We offer financial advice for those with complex income structures, anyone looking into investment mortgage contracts, and any other type of large mortgage loan. We'll make sure to match you with the best specialist lenders for your situation, one that will examine all the relevant lending criteria, approving your mortgage application, before you'd have even made it past the first step with the high street banks.
Contact CLS Money to discuss your large mortgage loan requirements in detail with one of our knowledgeable advisors. Our mortgage advice is second to none, whatever your personal income, and whatever type of mortgage you need.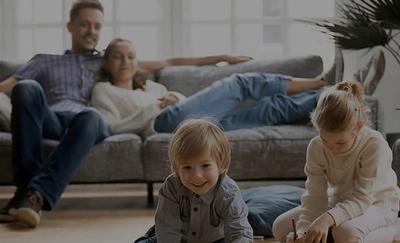 How it works
3 simple steps to securing a mortgage with CLS Money
Quickly see how likely you are to be ACCEPTED FOR A MORTGAGE before you apply
Can I get a mortgage?
Do I Qualify
6 reasons to choose CLS Money
Mortgages that suit you

No matter your circumstances, we are here to get the right mortgage for you.

Appointments at your convenience

We can meet you seven days a week from 8am to 8pm at a place that suits you, whether it be at your home, place of work or our offices.

Free of charge, no obligation advice

Our advice is completely free and there is no obligation to proceed with us if you are not entirely satisfied with the mortgages we recommend

At your side

We handle the entire mortgage application process through to completion, liaising with your lender, solicitor and estate agent to deliver a smooth, stress-free experience

With you all the way

As a responsible broker, we want your mortgage to always be the best fit for you. So when it's time to review it, we will be here to help.

Protecting what matters most

We provide tailored life and home insurance solutions, so you can be assured that your loved ones and possessions are protected.
Download the CLS Money App for FREE now
Track the progress of your mortgage application via our App and much more
Instantly message the team and keep up to date with your application
Upload and share documents for quicker decisions
Verify yourself faster with advance biometrics for proving your identity
Sign documents immediately on your smartphone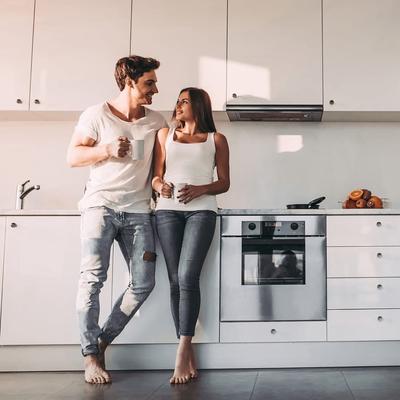 Why over 2,000 customers consistently rate us "Excellent"
Receive a personalised FREE mortgage quote
Contact us today
Get Started
Getting a mortgage FAQs
Still have a question?
Our friendly advisors are always happy to help with your mortgage enquiries, so call us for a no-obligation chat.
We can even provide you with the advice you need to secure an Agreement in Principle, so you can move one step closer to securing your dream home.
Find out more
How much can I afford to borrow?

Most mortgage lenders will lend you up to five times your salary. However, this is dependent on a number of factors including your age, number of dependants and current financial commitments. Lenders generally work out how much they will lend you based on what you can realistically afford each month after you have paid your bills, credit cards, loans etc.

Our mortgage advisers can help you understand how much you can realistically borrow before an application or credit search is completed, by assessing your individual needs and circumstances. If you choose to proceed with an application, then our advisers will know which mortgage lenders to approach to ensure you get the required loan amount.
How much deposit will I need?

To buy a home with a mortgage, you will need to save a deposit of at least 5%. The more you can save, the better your mortgage rate will be. There are a few exceptions to this however as follows:

If you already own a home, you can use the equity from your property for the deposit
If you are a council tenant and are looking to buy your current home under the Right to Buy scheme, most mortgage lenders will now accept your Right to Buy discount as a deposit.

With property prices increasing, first time buyers are struggling to save enough money to buy a home. The government has therefore introduced 'Help to Buy' to enable first time buyers to get on the property ladder.

Our professional mortgage advisors are experts on all the various mortgage deals available and can help you decide which mortgage deal best fits your needs.
What type of mortgage do I need?

For the majority of mortgages, you borrow money from a lender to buy a property and pay interest on the loan until you have paid it back. The only exception are interest-only loans. Here are the different types of mortgages available:

Repayment
Interest-only
Fixed rate
Variable rate
Tracker
Discounted rate
Capped rate
Cashback
Offset
95%
Flexible
First time buyers
Buy to let

Repayment mortgages: Every month you make a payment which is calculated so that you pay off some of the capital you have borrowed, as well as the interest. By the end of your mortgage term, you would have repaid the entire loan.

**Interest-only mortgages: **Each month you pay only the interest on your mortgage and repay the capital at the end of your mortgage term. This option will not suit everyone, as you will need to guarantee that you can find the money when the time comes. If you don't, you risk having to sell your property to pay off the mortgage. Lenders can also insist that you provide evidence on how you intend to do this.

Fixed rate mortgages: Popular with first time buyers, as you know exactly how much you'll be paying each month for a particular length of time.

The disadvantages are that you may have to pay a higher rate if the interest rate falls, and a repayment charge if you either switch or pay off your mortgage before the end of the fixed term.

The lender will also automatically place you on a standard variable rate (SVR), which will probably have a higher interest rate, in which case you will need to apply for another fixed rate deal.

**Variable rate mortgages: **Also known as a Standard Variable Rate (SVR) and are every lender's basic mortgage. The interest rate fluctuates, but never above the Bank of England's base rate and is determined by your mortgage lender.

Tracker mortgages: Vary according to a nominated base rate, normally the Bank of England's, which you will pay a set interest rate above or below.

Discount rate mortgages: Some of the cheapest mortgages around but, as they are linked to the SVR, the rate will change according to the SVR and are only available for a fixed period of time.

Capped rate mortgages: A variable rate mortgage, but there is a limit on how much your interest rate can rise. However, as mortgage rates are generally low at present, many lenders are not offering them.

Cashback mortgages: Lenders typically give you a percentage of the loan back in cash. However, you need to look at the interest rate and any additional fees, as it is very likely that you will be able to find a better deal without cashback.

Offset mortgages: Combines your savings and mortgage together, by deducting the amount you have in your savings, meaning you only pay interest on the difference between the two. Using your savings to reduce your mortgage interest means you won't earn any interest on them, but you will also not pay tax, helping higher rate taxpayers.

95% mortgages: Generally for those with only a 5% deposit. However, as there is a risk that you may fall into negative equity if house prices go down, mortgage rates are usually high.

**Flexible mortgages: **Allow you to overpay when you can afford to. Other mortgages give you this option too, but you can also pay less at particular times or miss a few payments altogether if you have chosen to overpay. This does however come at a cost, as the mortgage rate will generally be higher than other mortgage deals.

First time buyers mortgages: All of the aforementioned mortgages are available to first time buyers, although some are more favourable than others. The government also offers a number of incentives for first time buyers through its help to buy scheme.

Buy to let mortgages: Enables you to purchase additional property for renting purposes only. The amount you can borrow is partially calculated on the rent payments you expect to receive.
What are the different types of survey?

If you need a mortgage to buy your new home, then your mortgage lender will ask that a valuation be conducted on the property, before they determine whether they will approve your mortgage offer or not.

There are three different types of home surveys available. The survey your lender will request to be made, is dependent on the type of property you are looking to buy. For peace of mind, you can however pay to have a full structural survey carried out on your property, before you commit to buying it.

Home condition survey: Most basic and cheapest survey, often used for new-builds
Homebuyer's report: More thorough, as it evaluates the inside and outside of the property
Building survey: A complete survey that assesses the full structure of the property, generally used for older or unusual properties.
How much does it cost to move?

When you move home, there are quite a few expenses involved which you may not have considered, especially if you change your mortgage lender. We have put together a handy list of all the associated costs when moving home below for your guidance. The precise fees you will need to pay are determined by the value of the property you are buying and your mortgage lender.

Mortgage booking fee: Some mortgage lenders will charge this to secure your mortgage deal.

Cost: £99 - £250

Mortgage arrangement fee: Some mortgages products charge a mortgage arrangement fee and a mortgage booking fee, which is either paid upfront or added to your mortgage debt. Remember, if you choose to add this cost to your mortgage, it will increase over the lifetime of your mortgage.

Cost: £1,000 - £2,000

Telegraphic transfer fee: Needs to be paid to the lender to transfer the amount you are borrowing for the mortgage to the seller's solicitor.

Cost: £25 - £50

Mortgage broker fee: If a mortgage broker arranges your mortgage for you, you will need to pay them a fee or commission for doing this.

Cost: £95 - £495

Valuation and survey fees: Your mortgage lender will request a valuation for your new home. The cost will vary according to which survey you choose:

Home condition survey: The most simple and cheapest survey, often instructed for new-builds.

Cost: £250

Homebuyer's report: A more thorough survey, valuating the inside and outside of the property.

Cost: £400

Building survey: A complete survey, commonly used for older or unconventional properties. If you want peace of mind, before you commit to buying your new home, this type of survey is certainly worth considering.

Cost: £600

Searches: Charged by your local council for checking whether there are any problems that could affect the value of the property you are looking to purchase.

Cost: £250 - £300

Legal costs: A solicitor will be needed to carry out any necessary legal work for you.

Cost: £850 - £1,500 plus VAT

Stamp Duty: Paid on all UK land and property purchases over £125,000. The amount you pay is dependent on the purchase price of your property as follows:

£125,001 - £250,000: 2%

£250,001 - £925,000: 5%

£925,001 - £1, 500,000: 10%

£1,500,000+: 12%

If you are buying an additional property, the percentage you will need to pay is calculated as follows:

Less than £125,000: 3%

£125,001 - £250,000: 5%

£250,001 - £925,000: 8%

£925,001 - £1.5 million: 13%

£1.5 million+: 15%

Moving costs: If you need help to pack, transport and deliver your belongings to your new home, you will need to instruct a removal firm.

Cost: £300 - £600
News and views
Looking to move home or remortgage? Watch the latest vlogs from our mortgage advisors, packed full of handy tips, to help you get on the property ladder and save on your mortgage
View more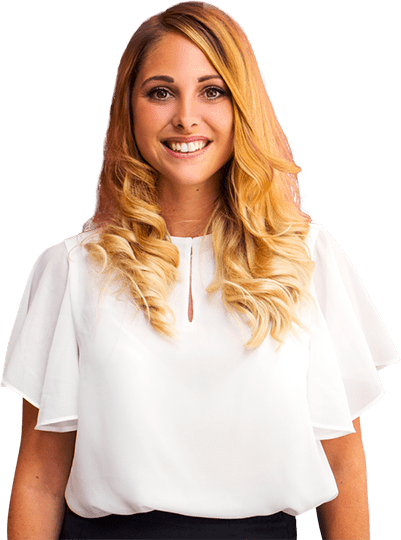 Speak to a member of the CLS Money team now
Ready to discuss your mortgage options?
Contact us
< GEMMA MAY Senior Mortgage Advisor