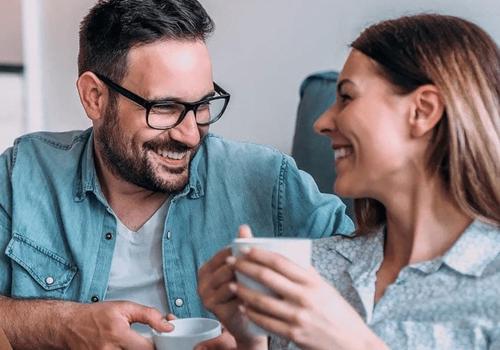 Mortgages For The Over 60s
Mortgage deals for older borrowers
Straight talking mortgages
Our mortgage experts comprehensively deal with lenders from the mortgage market, including direct access to specialised mortgage providers who offer solutions for quirky situations and poor credit histories.
Mortgages for over 60s
Getting a mortgage deal later in life can be seen as quite a challenge. However, with many people working for longer, making smarter investments, and having different needs and income streams, attitudes have changed towards older borrowers, with a wide range of mortgage lenders happy to meet their needs.
With varying length mortgage terms and conditions, it makes loan completion for borrowers over 60 more than possible. The market has recognised that older applicants are just as suitable an option as many of their other clients, opening up the same mortgage deals and types as available for many younger customers.
What is the maximum age limit for a mortgage?
Lenders expect to see a mortgage paid off anywhere between a borrower's 70th and 85th birthday—with some lenders approving a mortgage term when borrowers reach their 90s.
There are plenty of different mortgage lenders to choose from, each with its unique lender criteria when it comes to maximum age; there's a deal for anyone who needs one.
Over 60s borrowers will still have to meet the usual criteria, proving that they can make the monthly repayments for the mortgage term and have an appropriate credit score to show an acceptable level of financial management. However, with suitable figures in place, there's little reason for them not to be accepted in today's mortgage market.
Applying for a mortgage after retirement
Again, it boils down to each mortgage lender's criteria. If you can show that you can make your monthly mortgage payments for the term, and they're happy to lend to an older borrower, then there are plenty of products that cater for over 60s in retirement.
Why might over 60s borrowers apply for a mortgage?
Downsizing to a smaller property
Families naturally become smaller when children leave home, but that tends to happen earlier than when parents reach their 50s and 60s. One of the advantages of downsizing is that there's less maintenance, care, and upkeep required on a smaller home. Some older couples or singles will be forced to move into properties with easier access, for example, a ground-floor flat without stairs or assisted living apartments with a lift.
Using savings to buy a bigger property or to move into a better location
By the time many reach their 50s and 60s, there's a chance of accruing some healthy life-savings. At retirement, many seek a more peaceful lifestyle in a quieter, safer environment—perhaps in the country, away from the city, or to be nearer children who have moved away for work.
Buying a new hope after a change in circumstances
Sadly, not all moves are for the happiest of reasons. A change of circumstances could mean a separation, a divorce, or the loss of a partner, where a new or different type of property is the next step.
Investing savings in property
Another way of putting those life-savings to work is investing them into a buy-to-let rental property that will help deliver a steady income and a better quality of life while still leaving a fabulous opportunity for their children as part of their inheritance.
Releasing equity in a property during retirement years
Releasing a cash lump sum or regular payments from equity release in a property can boost pensions and make all the difference in later years. Whether that's to enjoy life a little more, make home improvements or make major purchases, it's a popular way to access funds tied up in your home.
To support a family member buying their own home
With mortgages requiring larger deposits and house prices being higher than ever, it's a tough time for many younger buyers to get on the property ladder. Parents often help their children by becoming guarantors on their children's mortgages or taking out one of their own to help cover costs.
What types of mortgages are available for those over 60?
There are very few limitations on mortgage types for the over 60s. All the traditional mortgage products are available, plus the lifetime mortgages designed to release equity from their homes.
Repayment mortgage
Interest only mortgage
Fixed-rate mortgage
Variable mortgage
Tracker mortgage
Buy-to-let mortgage
Commercial mortgage
How can over 60s borrowers pay for their mortgages?
You might wonder how a borrower reaching retirement age will continue to make their mortgage payments after they stop working. However, some borrowers in fortunate positions still have a high anticipated retirement income even after they stop working.
Company and state pension forecasts
Annuity
Investments/share dividends
Self-employed earnings
Earnings from buy-to-let property rentals
Employment income
Lifetime mortgages and equity release for the over 60s
As homeowners reach their 60s, they inevitably start thinking about retirement. As we mentioned, the opportunity for equity release from all or part of their homes becomes an option.
A lifetime mortgage is available for homeowners over 55 who meet the criteria, and home reversion plans are available for those between 60 and 65.
Both equity release options can deliver lump sums or regular payments to the homeowner(s). They either make continued monthly payments against the amount(s) they receive or allow the interest to build, which is paid off using the property's value when they die or move into long-term care.
To learn more about lifetime mortgages, why not talk to a mortgage advisor at CLS? They're experts at tracking down all types of mortgages for over 60s with no maximum age and throughout the mortgage market.
What happens if my over 60s mortgage application is rejected?
The first thing we tell all of our mortgage applicants is not to panic. All kinds of mortgage products are available for older borrowers and from a wide range of mortgage lenders. Just because you don't fulfil the criteria of one doesn't mean you won't find the right mortgage deal with another.
Your existing lender may have rejected you because they don't support the maximum age limit for mortgage applicants other lenders do. CLS offers mortgage advice to everyone—without an age limit. Your mortgage advisor will talk you through the different types of mortgage deal available to you throughout the current mortgage market. So whether you're planning on giving up work or already living on your retirement income, we'll walk you through pensioner mortgage options and mortgage deals that deliver affordable monthly repayments.
Using a mortgage broker gives mortgage applicants access to far more products than you could find on the high street with mainstream banks. Mortgage brokers, just like CLS, work with hundreds of specialist mortgage lenders that are far more understandable and lenient than the usual banks and building societies. And fortunately for our over 60s borrowers, we work with plenty who are more than happy to help you find the right mortgage deal you need—without the age limits.
Specialists in over 60s mortgage
Defaults & CCJs accepted
FREE - no obligation advice & quotes
No credit check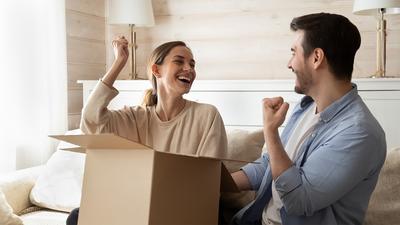 3 simple steps
to securing your mortgage with CLS Money
Complete our quick and easy form to see the available mortgage products that suit you

We will handle all the necessary paperwork and manage your entire mortgage application

Start enjoying the benefits of your new mortgage
Get Started
Quickly see how likely you are to be ACCEPTED FOR A MORTGAGE before you apply
Can I get a mortgage?
Do I Qualify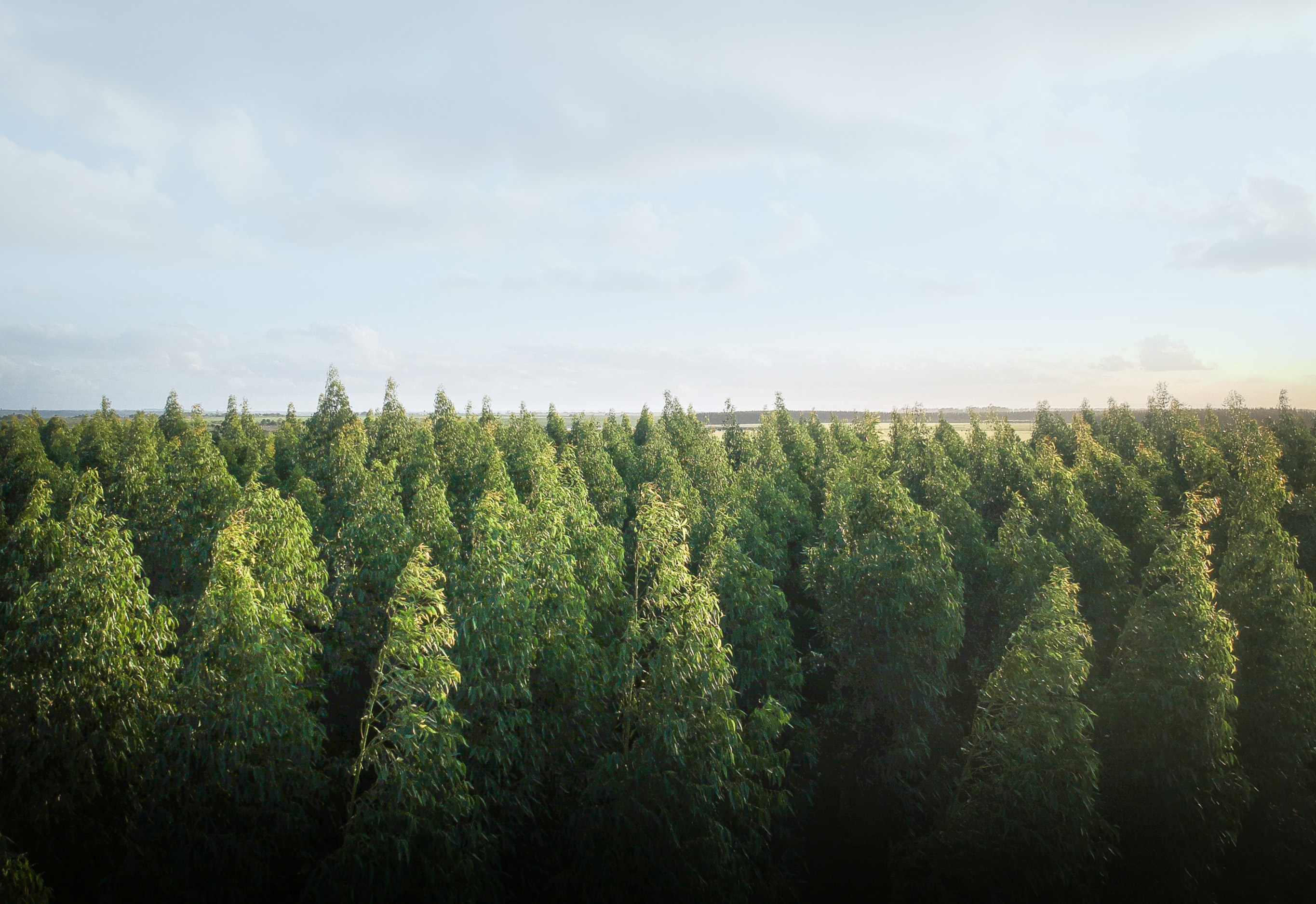 We are growing a forest
Planting a tree with every mortgage
Gemma May
Mortgage Advisor