The UK's No.1 Specialist Mortgage Advisors
We'll find you the best mortgage out there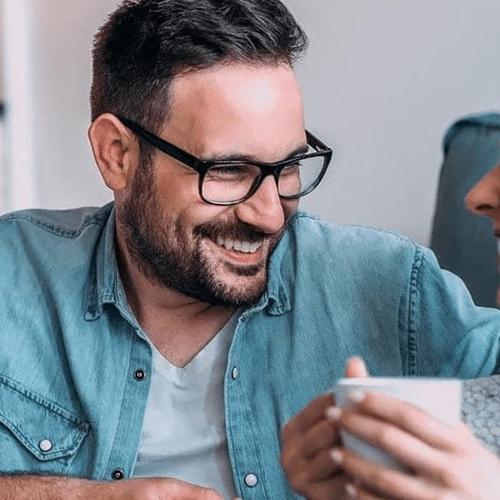 What type of mortgage are you looking for?
With thousands of exclusive mortgage products, you can be sure that our UK based experienced mortgage advisors will find the perfect deal for you
Looking for a more specialist mortgage?
Specialist mortgage advice
Multi award-winning, whole of market mortgage advice tailored to your specific needs
With access to exclusive products from the UK's leading mortgage lenders, our professional mortgage brokers are here to help you find a mortgage that fits your needs perfectly.
We provide free of charge, no obligation mortgage advice and help to secure you an Agreement in Principle.
Our dedicated team manage every aspect of the mortgage application process through to completion, providing regular updates on the status of your application and a friendly ear for any questions you may have along the way.
We offer face-to-face mortgage advice throughout Essex and the South East of England, as well as an online mortgage advisor service via telephone and email, to customers across the UK. What's more, because we know that your time is precious, we're open until late.
Whether you are buying your first property, moving home, remortgaging, buying to let or simply looking for some mortgage advice, we are here to help.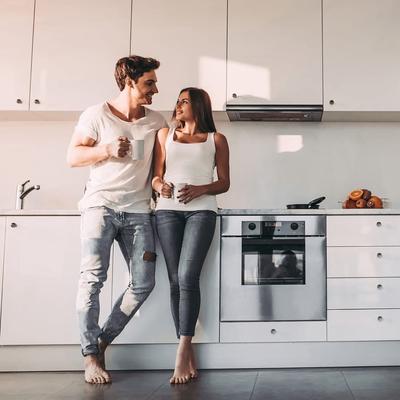 Why over 2,000 customers consistently rate us "Excellent"
6 reasons to choose CLS Money
Mortgages that suit you

No matter your circumstances, we are here to get the right mortgage for you.

Appointments at your convenience

We can meet you seven days a week from 8am to 8pm at a place that suits you, whether it be at your home, place of work or our offices.

Free of charge, no obligation advice

Our advice is completely free and there is no obligation to proceed with us if you are not entirely satisfied with the mortgages we recommend

At your side

We handle the entire mortgage application process through to completion, liaising with your lender, solicitor and estate agent to deliver a smooth, stress-free experience

With you all the way

As a responsible broker, we want your mortgage to always be the best fit for you. So when it's time to review it, we will be here to help.

Protecting what matters most

We provide tailored life and home insurance solutions, so you can be assured that your loved ones and possessions are protected.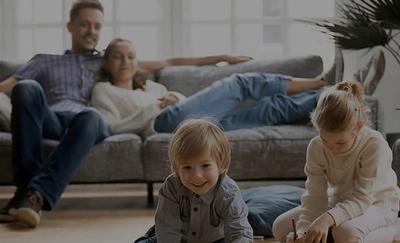 How it works
3 simple steps to securing a mortgage with CLS Money
Receive a FREE personalised mortgage quote
Contact us today
Get Started
Download the CLS Money App for FREE now
Track the progress of your mortgage application via our App and much more
Instantly message the team and keep up to date with your application
Upload and share documents for quicker decisions
Verify yourself faster with advance biometrics for proving your identity
Sign documents immediately on your smartphone
News and views
Looking to move home or remortgage? Watch the latest vlogs from our mortgage advisors, packed full of handy tips, to help you get on the property ladder and save on your mortgage
View more
Getting a mortgage FAQs
Still have a question?
Our friendly advisors are always happy to help with your mortgage enquiries, so call us for a no-obligation chat.
We can even provide you with the advice you need to secure an Agreement in Principle, so you can move one step closer to securing your dream home.
Find out more
What is a mortgage?

A mortgage is a loan from a bank or building society that enables you to purchase property. The loan is repaid with interest over a number of years, with the term for doing this dependent on your personal financial circumstances.

A mortgage can be held by an individual or jointly between one or more people, but if you do not keep up your repayments, your home could be repossessed by the lender.
Will I be accepted for a mortgage?

All mortgage lenders have their own criteria. The following factors all play a part in determining their mortgage offer and how much they are willing to lend to you:

Amount you wish to borrow
Size of your deposit
Employment status and income
Credit rating
Outgoings
Existing debt
Your age
Length of the mortgage term
Your credit status
If you are applying solely or jointly

In order to be accepted, you need to convince lenders that you are able to repay your mortgage. To do this, lenders typically use your credit report to check your repayment history. Your credit file will contain current and existing records on items such as credit cards, loans, overdrafts, mortgages, mobile phone/s, some utilities payments and all accounts opened in the past six years. If you have had arrears, defaults, CCJs, debt management plans or previously been made bankrupt, there are mortgage options available which we can help you with.
How does the mortgage application process work?

To get a mortgage, you will need to save a deposit of at least 5%. However, the more you can save, the better your rate will usually be. If you already own your own home, you can use the equity in your property for this. Our expert mortgage advisors can talk you through the benefits and the difference in your monthly payments by increasing your deposit.

Once you have found the property you want to buy, our mortgage brokers will assess your personal needs and circumstances and recommend a mortgage product that is right for you. They will compare hundreds of mortgage quotes, including a number of exclusive products that cannot be found on the high street or comparison sites, and ensure that you get the right deal at a great price.

If you are happy with the mortgage product your advisor recommends, you will pay an upfront fee to receive your Agreement in Principle (AIP). This will give you an approximate sum of how much the lender is willing to let you borrow, and enable you to put an offer in on your dream home.

If your offer is accepted, you will need to appoint a solicitor to handle searches, surveys and contracts, which we can arrange for you. We handle the entire mortgage application process through to completion, liaising with your solicitor and lender to ensure that your application is a success.

If you are looking to remortgage, then we recommend looking for a new mortgage deal around 3 months before your current deal expires. Starting early will give you plenty of time to compare all the available mortgage products and submit your application. If your mortgage is approved early there's no need to panic, as we will ensure that the completion date corresponds with your current deal's end date.
How much deposit will I need?

To buy a home with a mortgage, you will need to save a deposit of at least 5%. The more you can save, the better your mortgage rate will be. There are a few exceptions to this however as follows:

If you already own a home, you can use the equity from your property for the deposit
If you are a council tenant and are looking to buy your current home under the Right to Buy scheme, most mortgage lenders will now accept your Right to Buy discount as a deposit.

With property prices increasing, first time buyers are struggling to save enough money to buy a home. The government has therefore introduced 'Help to Buy' to enable first time buyers to get on the property ladder.

Our professional mortgage advisors are experts on all the various mortgage deals available and can help you decide which mortgage deal best fits your needs.
How much does a mortgage cost?

The amount you pay each month is dependent on the total cost of your property and the type of mortgage you have. The costs you may need to pay vary but typically include:

Interest: Accrues across the lifetime of the mortgage and is charged as a percentage rate on the amount you owe.

Mortgage fees: A product fee which is charged for taking out the mortgage.

Application fees: Charged on application, regardless of whether you take out the mortgage.

Valuation fees: Can be charged by lenders for calculating how much your home is worth.

Higher lending charges: Can be applied to mortgages that have a small deposit.

**Telegraphic transfer fees: **Charged by the bank for arranging to transfer the money they are lending you (usually to your solicitor).

**Broker fees: **Often charged if you use a broker to arrange your mortgage.

**Early repayment charges: **Can be charged if you repay your mortgage before the end of the agreed term.

**Exit fees: **Lenders can charge these if you move to a new lender.

**Missed payments: **These can be charged by your lender if you fail to keep up your repayments, which can increase the total amount you owe.
How can i improve my poor credit rating?

To improve your bad credit rating, there are a few things you can do to possibly increase your chances of being approved for a bad credit mortgage:

Check that you are on the electoral roll
Always pay your bills on time and in full
Close any credit accounts you have for stores or catalogues and no longer use
Consider applying for a credit builder credit card, to help show lenders that you can manage money responsibly
Guarantor loans can also improve your credit score, if you keep on top of your repayments
Regularly check your credit report to make sure that all the information is correct. If any of the details are incorrect, contact the relevant lender and ask for these to be amended.

Making these changes should help improve your credit score, but it will not happen overnight, especially if you have a history of bad credit or have missed multiple payments.
Did we mention we're award winners?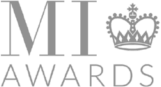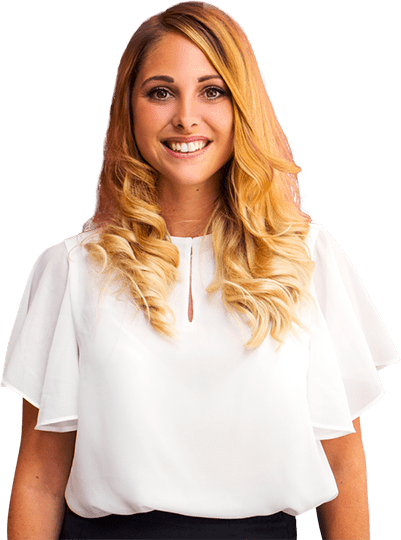 Speak to a member of the CLS Money team now
Ready to discuss your mortgage options?
Contact us
< GEMMA MAY Senior Mortgage Advisor