What is a joint mortgage?
A joint mortgage is a home loan that is shared by multiple people. Generally, it is shared by two applicants but can include up to four.
You will likely take out a joint mortgage if you are buying a property together with your partner, spouse, a family member, or a friend. Each owner will be named on the deeds to the property and will be jointly responsible for making the mortgage payments.
Who can get a joint mortgage?
Anybody can apply for a joint mortgage. However, there is a chance that you might be rejected or face higher interest rates if you or one of your co-applicants has a poor credit rating or if they exceed the maximum age limit during the mortgage term.
There are no restrictions on who you can get a joint mortgage with. However, it's important to carefully consider the situation before you enter into an arrangement to buy a property jointly with somebody else, as you are creating a significant financial link between yourself and the other person. This could affect how lenders view not only them, but also you if the other person gets into financial difficulties.
How much can you borrow with a joint mortgage?
One of the biggest benefits of getting a joint mortgage is that you will usually be eligible to borrow more compared to applying for a mortgage on your own. This is because lenders consider the combined income of both yourself and the person that you are applying with when they assess how much mortgage you can afford to borrow.
In general, a lender will lend around four to five times your annual income, which is four to five times the annual income of both applicants if you are buying a house with somebody else.
Things to consider with joint mortgages
While getting a joint mortgage can have many benefits including allowing you to borrow more, there are some disadvantages to consider.
The main disadvantage is that if a co-owner of the property stops making their share of the mortgage payments, the other owner will still be liable for the entire payment.
You will also need to consider future potential situations that you might encounter, such as if one owner wanted to sell their share of the property and the other didn't, and how the cost of other payments and costs such as utility bills and house renovations will be split between you.
What if you want to take a name off your mortgage?
If you have a joint mortgage, there are several situations where you might want to get out of the agreement. For example, you might be splitting up with your partner after buying a house with them. Or, perhaps you bought a house with friends and now want to move out and get a home on your own.
Whatever the situation, there are a few things that you can do to end your joint mortgage and get out of the agreement. These include:
Sell the property
You can sell the property and use the proceeds of the sale to repay the mortgage. However, bear in mind that if you are still in the fixed period of your mortgage, which is usually between two and five years, then you may incur an early repayment charge (ERC).
Transfer of equity
Transferring equity refers to the legal process of transferring the ownership of a property that is jointly owned to a single owner. Often, it will involve one owner buying out the share of another.
Continue paying
In some cases, for example, if a couple splits up or divorces but one continues to live in the property with the children, both parties simply continue to pay the mortgage until the debt is cleared, or until an arrangement ends, for example, person A will pay 50% the mortgage payments even though they will not live in the property, and will stop paying 50% when all of the children reach the age of 18.
Splitting up and getting your name off the Mortgage – what are your legal rights?
You may be wondering "what would happen to my mortgage if me and my partner separate?"
Your legal rights when you separate a joint mortgage will differ depending on whether or not you are married to the person you took out a joint mortgage with.
However, living with a partner you are not married to, and contributing to the mortgage repayments and bills, will have an impact on your rights.
Removing your name from the mortgage if you are married:
One of the biggest financial benefits of getting married is that if you separate or get divorced, both parties are entitled to a share of the property. Getting married means you jointly own certain assets, and many couples accumulate several joint assets over time including the marital property, businesses, joint bank accounts, and joint pension contributions.
If you are married, you need not have been on the joint mortgage to have a legal right to it after you separate or divorce. Even if the property is solely in your ex-spouse's name, but you have still contributed to paying the mortgage each month, you will have rights to your share.
Removing your name from the mortgage if you weren't married:
Unfortunately, if you own a property with somebody and you are not married, your legal rights will differ if your name was not on the deeds. Regardless of the length of the relationship and even if you have contributed to the cost of the mortgage repayments or bills, you will have no legal right to the home if your name is not on the mortgage agreements.
However, if you have been making payments towards the mortgage, you don't need to be on the mortgage to prove you have an 'interest' in the home, which could impact your rights.
In all circumstances regarding property law, it is always advised to speak to a qualified solicitor who can assist and advise you on your specific circumstances.
Forcibly removing a name from a joint mortgage
You can only have your name taken off a joint mortgage without giving your consent to do so in extreme circumstances. For example, an ex-spouse could remove you from the joint mortgage without your consent if they applied for and were successfully granted a court order to have you removed from the deeds and the mortgage agreement.
In all other cases, you will need to give your permission to have your name removed from the mortgage.
Receive a personalised FREE mortgage quote
Contact us today
Get Started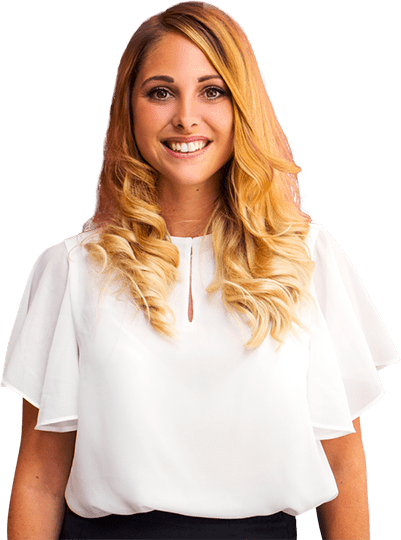 Speak to a member of the CLS Money team now
Ready to discuss your mortgage options?
Contact us
< GEMMA MAY Senior Mortgage Advisor